fitness

AND

WEIGHT TRAINING

IN LAUSANNE
Discover a wide range of state of the art equipment, diversified group classes, as well as personalized training program from our experienced trainers to help you reach your goals and improve your general well-being.
No more excuses to start! Join us!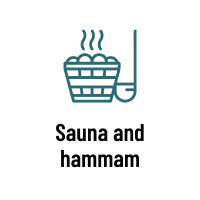 REMOVE TOXINS WITH OUR SAUNA AND HAMMAM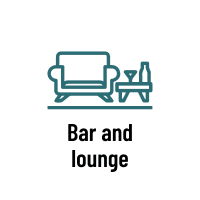 A COZY AND FRIENDLY ATMOSPHERE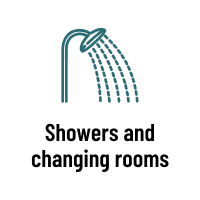 ENJOY CLEAN SHOWERS AND CHANGING ROOMS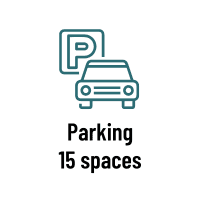 Our weight room is equipped with state of the art equipment to allow you to work each muscle group effectively. Whether you are a beginner or an advanced trainer, our team of experienced trainers is here to guide you and help you reach your goals. Come discover our space dedicated to bodybuilding and sculpt your body according to your desires.
FITNESS AND GROUP CLASSES
Fitness training is one of the main activities of our club. We offer a wide range of group classes adapted to all levels, taught by professional and passionate trainers. Whether you're looking to lose weight, tone up, or simply stay in shape, our fitness classes are designed to meet your needs and goals. In addition to our group classes, we also provide state-of-the-art cardio and strength training equipment for customed and effective workouts. Join our community of athletes and let us help you reach your best physical level!
We are proud to offer you EGYM's cutting-edge technology to help you achieve your fitness goals. EGYM is an innovative training system that uses connected equipment to deliver a personalized program tailored to your needs and fitness level. With smart sensors and an intuitive mobile app, you can track your progress and results in real time. Our team of trained professionals is here to guide you and help you get the most out of your workout. Join us to discover the power of EGYM and reach your fitness goals with confidence.
Benoit Henninger
26 Février 2023
Lieu idéal pour obtenir un corps sain dans un esprit sain
Morgan Brault
10 Février 2023
Enfin un fitness avec un niveau de prestation au top!! , le matériel est complet et les machines sont récentes Une super équipe et une ambiance qui va avec 💪🏻💪🏻
SABRINA CULETTA
18 Décembre 2022
Un fitness très complet, avec des machines à la pointe de la technologie, parfait pour tous les niveaux. Le personnel est très agréable et attentif à ses clients, le manager, Nicolas est très attentif à la propreté et aux améliorations qu'il a apportées et continue d'apporter à la salle de sport. Je le recommande vivement
Alia Guindi
15 Décembre 2022
Magnifique fitness, très complet, avec des prix correctes, un staff à l'écoute et accueillant😇
Rosa Tewelde
28 Septembre 2022
Super club et ambiance
Excellent Fitness Meilleur rapport qualité prix de la region Super accueil personnel prévenant et à l'écoute Équipement complet et moderne Cours top!
Trial session: 25.00 - deductible within 30 days of purchase of a subscription
Join our community of fitness enthusiasts by participating in our group classes for all levels, led by experienced and motivating instructors.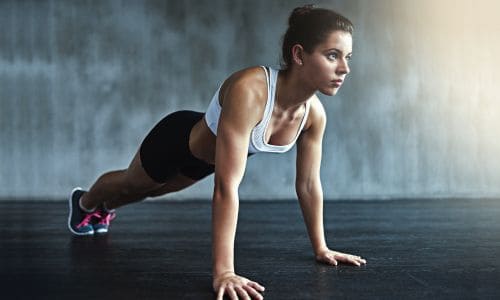 Full Body
A complete muscle strengthening class, aimed at working all muscle groups and improving your overall fitness.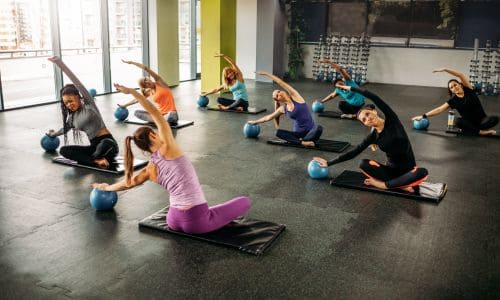 Pilates
A gentle and effective way to work your postural muscles, improve your stability and balance.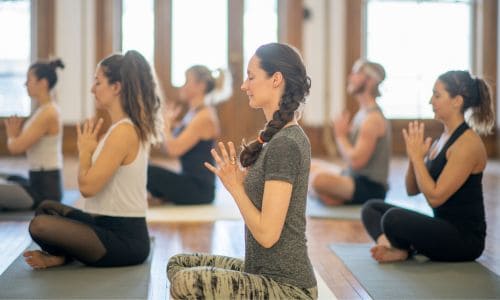 Hata Yoga
A traditional yoga practice that focuses on breathing and posture to promote relaxation, balance and body flexibility.
Zumba
A rhythmic and energetic dance fitness class, inspired by Latin and international music, to burn calories while having fun.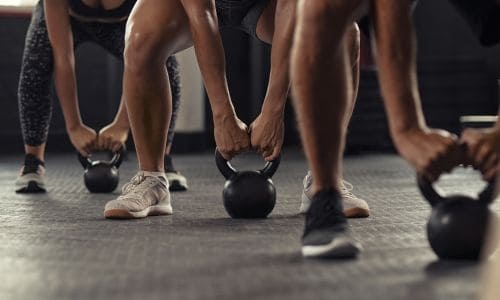 Strong Nation
A dynamic and motivating cardiovascular workout that combines athletic movements with upbeat music.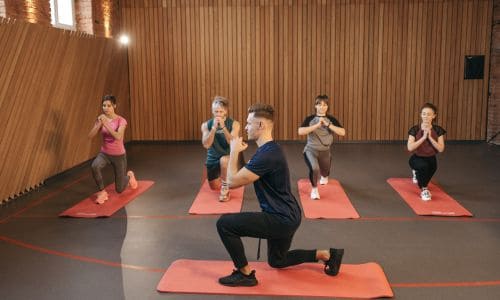 CAF
(Thighs-Backs-Buttocks): A muscle-strengthening class targeting the areas most in demand, to refine and tone your figure.
Sculpt
A targeted muscle toning class to sculpt your body and strengthen your muscles in depth.