 machines (strength and cardio)
Welcome to one of the first fitness clubs created in Lausanne! More than 30 cardio machines, the largest variety of weight machines in the region, a functional space and free weights on over 1300 m2.
Keops has kept its warm and family spirit, with equipment and group classes that evolve with time and technology. Holders of the electronic access card have access to the club 365 days /365, 24 hours a day. Recognized for its best "quality/price" ratio among the fitness clubs in the Lausanne region, Keops is also very much appreciated for its free weight room of more than 800 m2, for its relaxation area, for its team of trainers, as well as for its accessibility…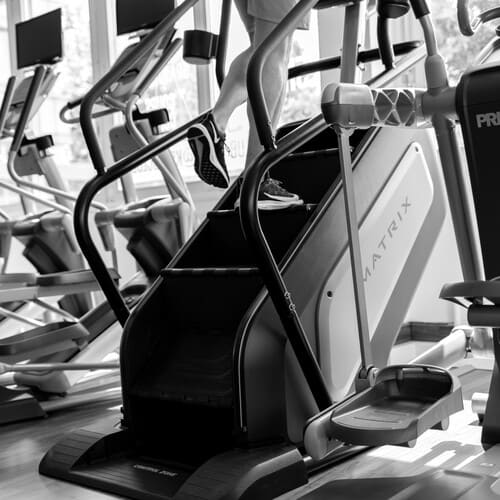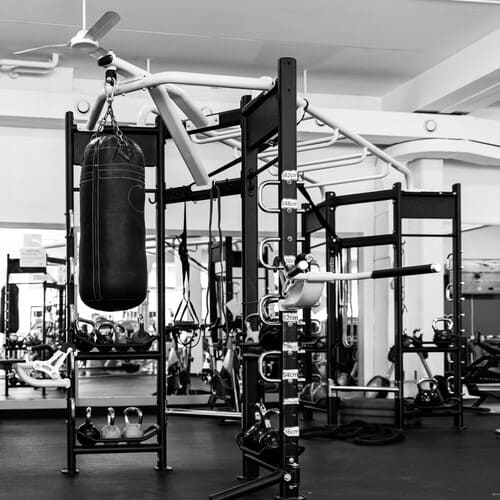 Discover our programs customed to your needs and fitness goals and well-being. With our experienced trainers, you are in good hands to reach your best physical and mental level. Browse our complete offer and choose your favorite activity to unwind and recharge.
FITNESS AND WEIGHT ROOMS
Our range of equipment is complete and diversified. You will find a cardio area equipped with Matrix and Precor machines as well as a wide range of Egym, Nautilus, Matrix and Technogym machines for weight training. Our free weight area includes several benches, press-ups, dumbbells up to 60kg, a Matrix functional rack and numerous pulleys.
EMSLIM
The non-invasive method for deep muscle toning and figure sculpting. Thanks to its electromagnetic field, the applicators can stimulate the muscles up to 30,000 contractions per 30-minute session.
WELLNESS AREAS
The locker rooms are equipped with a sauna and a Hammam in the men's locker room. A sauna is also present in the women's locker room. Ideal after a training session to relax.
Trial session: 25.00 - deductible within 30 days of purchase of a subscription
Benoit Henninger
26 Février 2023
Lieu idéal pour obtenir un corps sain dans un esprit sain
Morgan Brault
10 Février 2023
Enfin un fitness avec un niveau de prestation au top!! , le matériel est complet et les machines sont récentes Une super équipe et une ambiance qui va avec 💪🏻💪🏻
SABRINA CULETTA
18 Décembre 2022
Un fitness très complet, avec des machines à la pointe de la technologie, parfait pour tous les niveaux. Le personnel est très agréable et attentif à ses clients, le manager, Nicolas est très attentif à la propreté et aux améliorations qu'il a apportées et continue d'apporter à la salle de sport. Je le recommande vivement
Alia Guindi
15 Décembre 2022
Magnifique fitness, très complet, avec des prix correctes, un staff à l'écoute et accueillant😇
Rosa Tewelde
28 Septembre 2022
Super club et ambiance
Excellent Fitness Meilleur rapport qualité prix de la region Super accueil personnel prévenant et à l'écoute Équipement complet et moderne Cours top!