After a workout, what better way to relax than in our wellness area? KEOPS has a sauna in each locker room (men's and women's) to help you relax and purify your body. A rest room is also available to offer you a moment of tranquility and recovery.
Your comfort is our priority! Come and join us!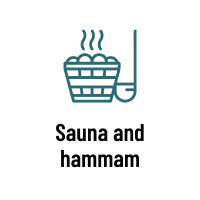 REMOVE TOXINS WITH OUR SAUNA AND HAMMAM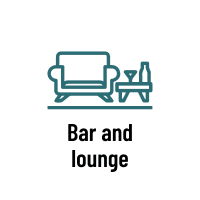 A COZY AND FRIENDLY ATMOSPHERE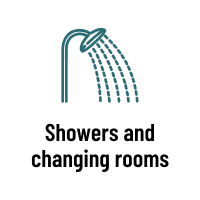 ENJOY CLEAN SHOWERS AND CHANGING ROOMS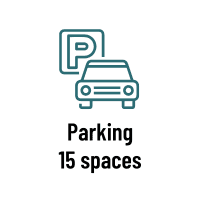 After an intense workout, there's nothing better than relaxing in our sauna or steam room*. These wellness areas are the perfect place to relax, flush out toxins and relieve sore muscles. The sauna offers dry heat that dilates the blood vessels, which promotes blood circulation, improves muscle recovery and strengthens the immune system. The hammam* is a wet steam bath that frees the pores of the skin, eliminates impurities and improves breathing.
These services are included in all our membership forms!
* Sauna & hammam for men and sauna only for women 
EMSlim at Keops! Do you want to build muscle quickly and efficiently while burning fat? Then EMSlim is for you! This innovative technology stimulates your muscles in depth thanks to electromagnetic waves, for visible results from the very first sessions.
Discover now this revolutionary method to reach your fitness and muscle building goals.
Red Light Therapy is a cutting-edge technology that uses specific wavelengths of light to stimulate cell regeneration, enhance muscle recovery and promote deep relaxation. Our Red Light Therapy cabins offer a soothing and restorative experience, helping to relieve muscle pain, improve the appearance of the skin and increase your overall energy. Whether you're an athlete looking to optimise your performance or simply looking to look after your wellbeing, our Red Light Therapy service is designed to help you achieve your health and wellbeing goals. Discover the many benefits of this innovative technology and give your body and mind optimum recovery.
Benoit Henninger
26 Février 2023
Lieu idéal pour obtenir un corps sain dans un esprit sain
Morgan Brault
10 Février 2023
Enfin un fitness avec un niveau de prestation au top!! , le matériel est complet et les machines sont récentes Une super équipe et une ambiance qui va avec 💪🏻💪🏻
SABRINA CULETTA
18 Décembre 2022
Un fitness très complet, avec des machines à la pointe de la technologie, parfait pour tous les niveaux. Le personnel est très agréable et attentif à ses clients, le manager, Nicolas est très attentif à la propreté et aux améliorations qu'il a apportées et continue d'apporter à la salle de sport. Je le recommande vivement
Alia Guindi
15 Décembre 2022
Magnifique fitness, très complet, avec des prix correctes, un staff à l'écoute et accueillant😇
Rosa Tewelde
28 Septembre 2022
Super club et ambiance
Excellent Fitness Meilleur rapport qualité prix de la region Super accueil personnel prévenant et à l'écoute Équipement complet et moderne Cours top!